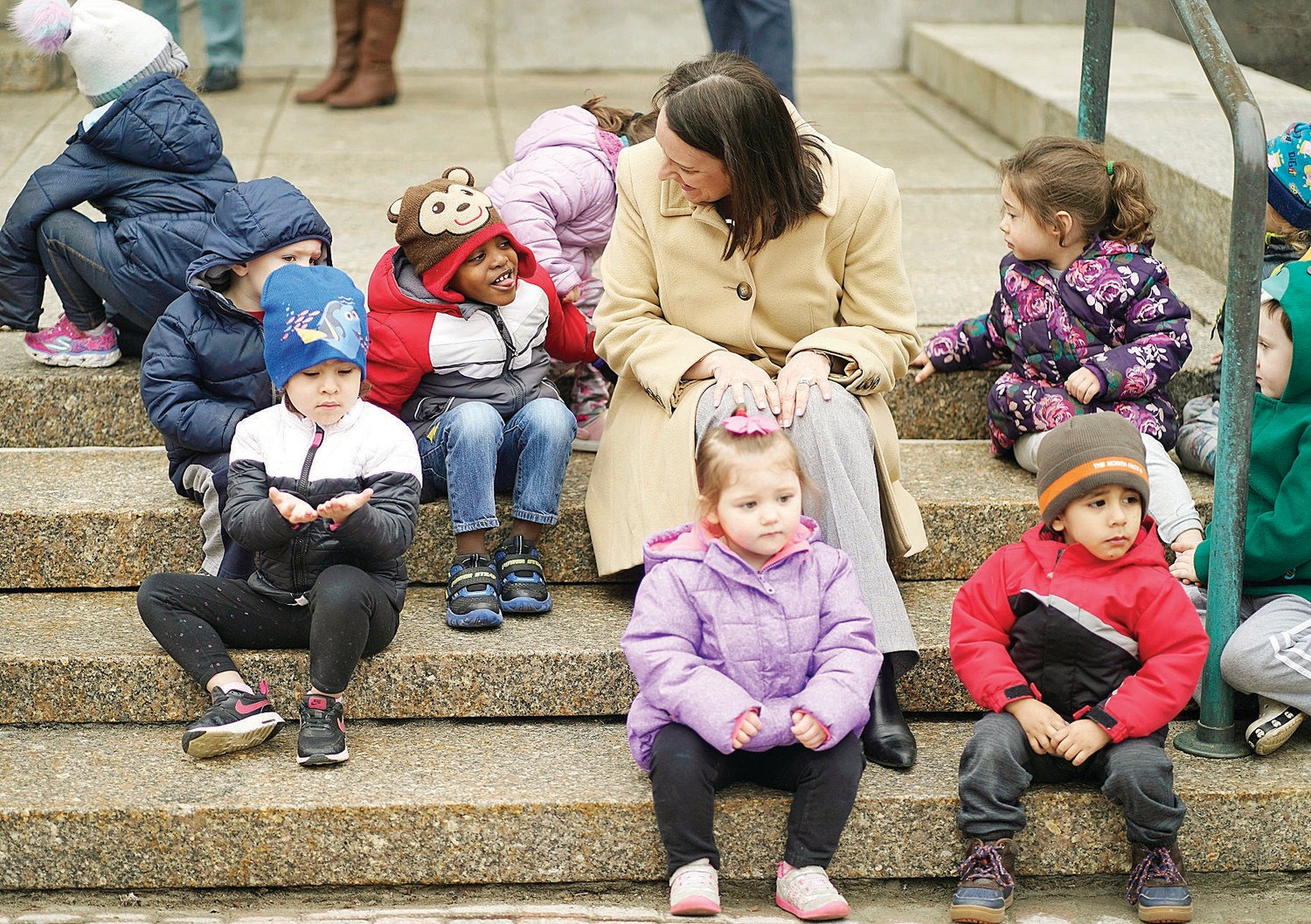 Originally reported in The Berkshire Eagle.
"On Friday, pairs of shoes representing each one of those children lined the steps of City Hall as nearly two dozen women, and a few men, gathered to recognize April as Child Abuse Prevention month.
"Isn't it a child's birthright to be loved, nurtured and protected?" Mayor Linda Tyer asked the crowd?
At the annual Step Up for Kids event, sponsored by Child Care of the Berkshires and the Children's Trust, public officials addressed the challenging job of parents and the resources available to ease the burden.
While the number of shoes displayed at City Hall is significantly lower than last year's total of 89, child abuse remains a major issue in Berkshire County, according to Shanna Curley-Graham, director of the Childcare of the Berkshires' North County office."