You can help us stop child abuse in Massachusetts.
Volunteer
Interested in volunteering to help keep Massachusetts children safe and healthy?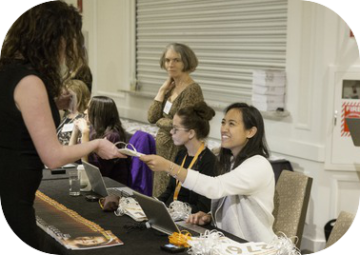 Our in-person volunteer opportunities are limited, but we are always looking for people who would like to volunteer by doing something online or in the community closest to them.
Some examples include:
organizing a "friend"raiser to raise money and awareness for the Children's Trust in your network (i.e. run a road race and fundraise, organize a charity spin event with friends, host a bake sale, etc.)
donating your birthday or other date/milestone on Facebook
hosting a diaper drive for one of our programs
distributing posters to local community organizations (i.e. coffee shops, community bulletin boards, etc.)
If you are interested in learning more or any of these options interest you, please contact us at info@childrenstrustma.org.
Thank you for your dedication as we work together to end child abuse and neglect!