Thanks for stepping up with us to stop child abuse!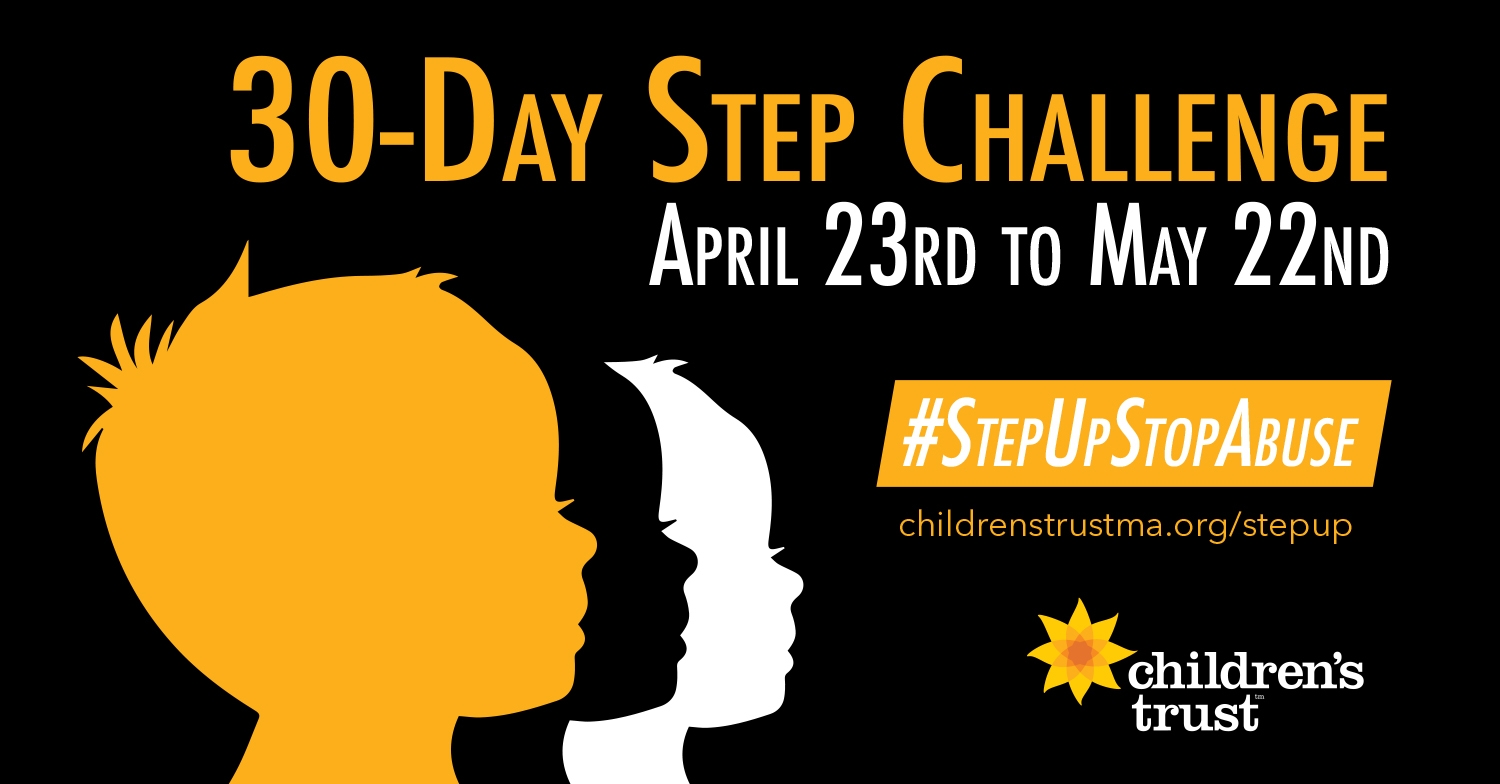 As part of Child Abuse Prevention month, we are rallying people across Massachusetts to take steps to protect our children's future and work together to build resilient, caring communities that every child and family deserves.
We hope that you will join our 30-day #StepUpStopAbuse Challenge to help us reach 5 million steps from April 23 to May 22. That's over 2,500 miles, or the distance from Massachusetts to California! Let's send a crystal clear message that we know child abuse can be stopped, and we can take meaningful action to change lives.
Starting April 13, you will be able to register by visiting childrenstrustma.org/stepup
Until then, please join our Facebook event and consider some of these other actions you can take: