Preparing for Winter Quarantine 2.0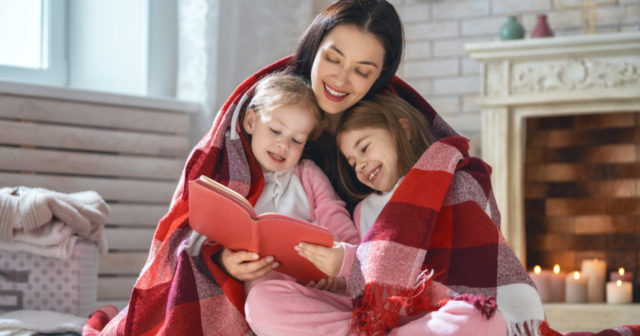 This blog post originally appeared on One Tough Job, our parenting website.
---
As we face the first full winter since the pandemic started and COVID-19 cases rise in parts of the country, it's normal to feel concerned about the days ahead. As hard as the past year has been, we've had some time to settle in, create new routines, and learn how to keep our families safe. With the lessons learned fresh in our minds, here are some tips to prepare your family for the months ahead.
Maximize your mornings
The days may be shorter now, but that hour 'lost' in the evenings is another hour of sun in the mornings. The sunset now happens before 5 pm, and as early as 4 pm, when we get into the deeper winter months – so getting that sunlight and fresh air earlier in the day will be key. If you're able to open your curtains early in the morning, take the kids out for some fresh air before school or do early park visits on the weekends. The whole family will feel better.
Stock up on the basics
It can bring you peace of mind to have the basic supplies you'll need before there's a foot of snow on the ground. If you're running low on child-safe cold/flu medicine, cough drops, and over the counter pain medication, this is a great time to replenish. If your child comes home with the sniffles this winter, you'll know you're well prepared.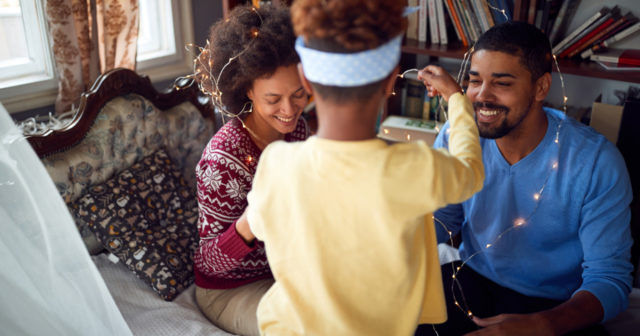 Don't forget your comfort foods
Everyone's got something different that helps them feel held and safe. Many of us have comfort foods, and they are as varied as people themselves! Here at One Tough Job, some of us love making mac 'n cheese and some of us would feel most comforted by instant ramen noodles. Your child probably has a comfort food or two, and it's helpful to have a couple of extra packets of it if you're able to store them. You're worth taking care of too – what's your comfort food, and do you have a couple in store for days you need a lift?
If you don't have a go-to comfort food, consider picking up a pack of instant hot chocolate or decaf tea. Favorites include ones that center lemon, ginger, turmeric, vanilla, or chamomile. These are time-honored favorites to keep you warm and soothed.
Prepare your home for winter before it gets cold
Check your child's room for cold air drafts, most likely around the windows or where the floorboards meet the wall. If you find any spots where cold air is rushing in, you can roll up old t-shirts or something similar to place tightly against the draft spots and protect your indoor spaces from cold air leaking in.
DIY Warm Options
It's the little things that raise our spirits in the colder, darker winter days. Does your house have radiators? If so, you can take a towel before you shower, or your child's (non-polyester) clothing before they get dressed, and put it in the dryer for 10 minutes – the boost of warmth is much nicer than having to warm clothes up by wearing them.
If your child feels their feet are getting cold, set aside two pairs of socks to double-layer before putting on their shoes. Any socks that get holes in the hands can have the toe end cut off with scissors and made into arm- and leg-warmers for around the house.
We are facing a winter like no other before. With a little preparation and focusing on what matters most, we can get through it together. Before you know it, it will be spring, and we'll gently push our kids outside for some sun for them (and quiet time for us).
---
When families struggle, children are at risk.
Your donation can help keep kids safe.
---
About One Tough Job
One Tough Job was launched to provide all parents with access to the information and resources that are available at Children's Trust programs. For over ten years, the website has provided parents with the most current and reliable parenting information. Backed by thirty years of experience working with and listening to parents, One Tough Job connects parents in Massachusetts and beyond with the latest and greatest parenting information, ideas, and on-the-ground resources. One Tough Job also provides a bridge to help parents find other moms and dads who have asked the same questions and faced similar challenges.